Your do-it-all social media management platform
Social media automation for the mortgage industry. One tool. All compliant.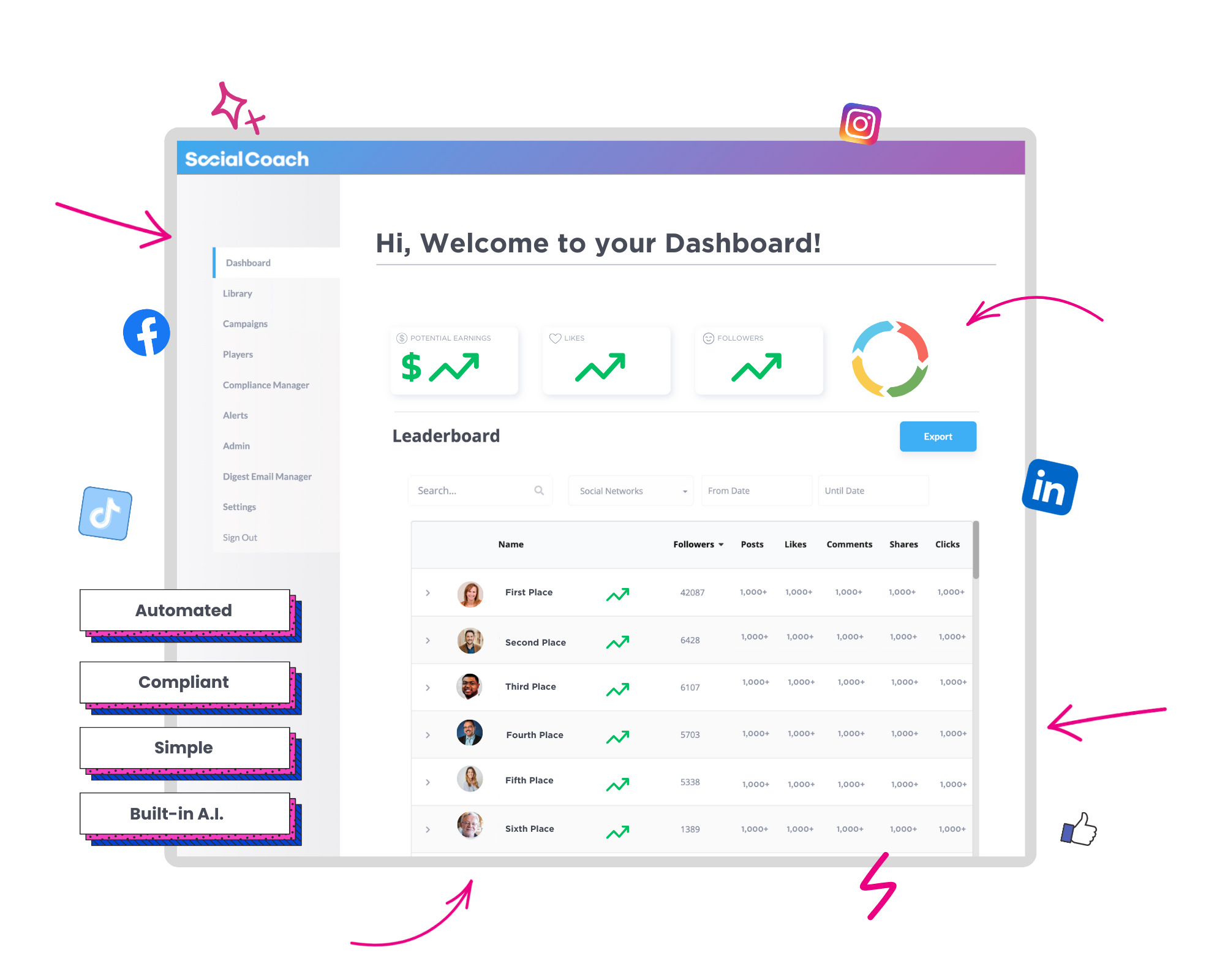 Trusted by leading brands





There's a lot to "like" 😏
Introducing SocialCoach - the social media automation software that helps your loan officers post compliant content at scale.
✅ Boost your brand's reach
✅ Control your company's message
✅ Keep your LOs compliant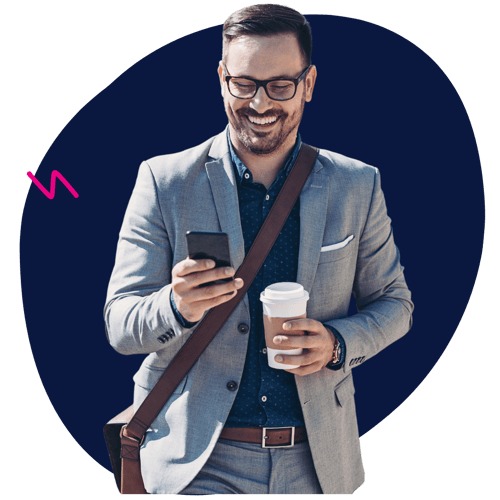 Save hours of work every week with SocialCoach. Whether you have 1 loan officer or 1,000 loan officers, we make it easy for you to post and schedule content directly to their social media accounts.
Schedule social content with ease

Simplify your processes with powerful automation

Post to: Facebook, Instagram, LinkedIn, X, and TikTok
An easy button to video marketing
Tap into the power of TikTok and Instagram Reels with our game-changing video marketing tool: Video Catalyst. Here's how it works:
We write the video scripts for you

You record from your phone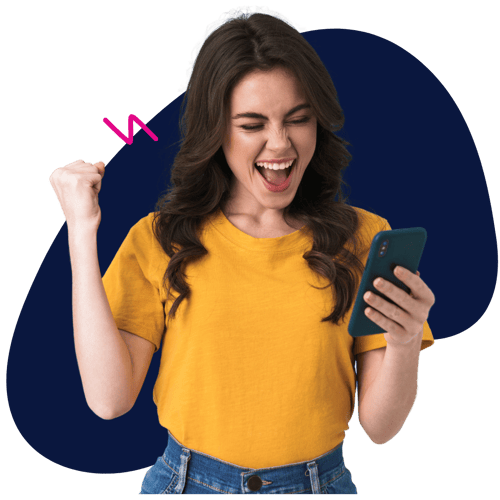 A mobile app built for loan officers 😎
The power of SocialCoach, in the palm of your loan officer's hands. With our mobile app, your loan officers can see how their posts are performing, access your company's content library for one-tap posting, and view scheduled content via their personalized dashboard.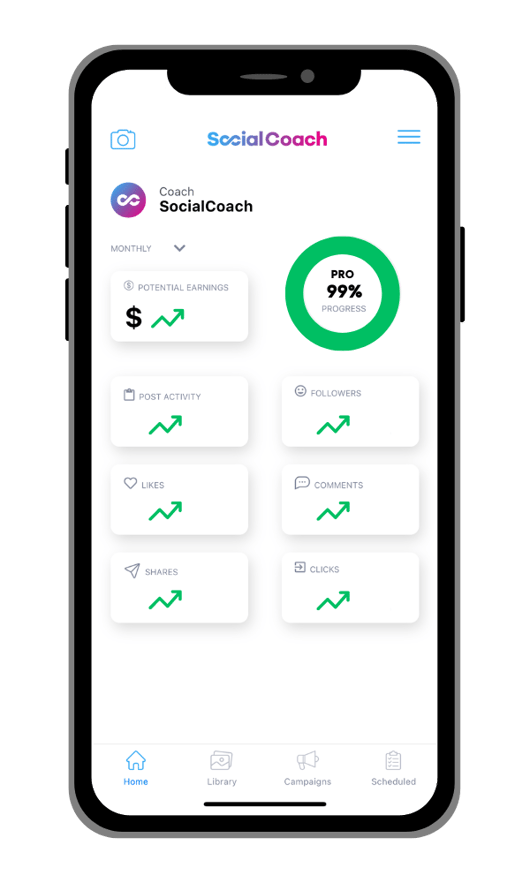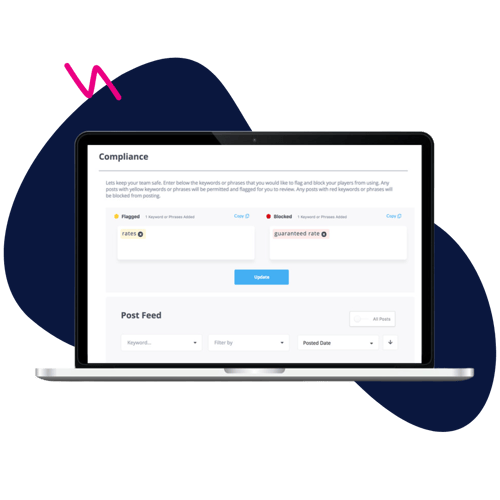 Compliance control software
Worried about what your loan officers are posting? Not anymore! With SocialCoach, you have complete control over what can and can't be posted.
Decide what terms are flagged and blocked

Save time with built-in compliance parameters

Rest easy with instant access to all your past posts
Insightful analytics and reporting
Get the insights you need. With SocialCoach, you can easily view activity and engagement metrics from your company's personalized analytics dashboard.
Company-wide social insights

Easy access via the mobile app

Personalized metrics for each individual loan officer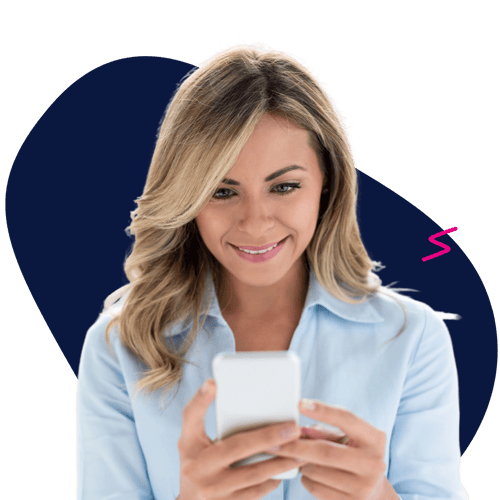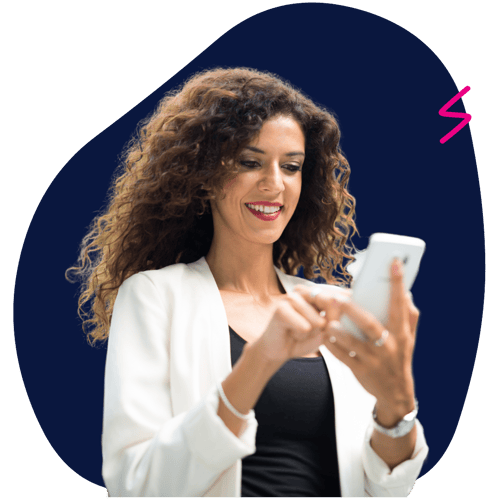 An asset library at your fingertips
Your company creates incredible social media content. And now, with SocialCoach, you can ensure your loan officers are actually using it. Load your customized company content to the SocialCoach platform for easy, company-wide use.
A home for all your content

One-click posting for your team
See what other companies are saying about the most exciting technology in the mortgage industry.

"In the last 28 days, my social posts have reached 4,400 people and over 9,300 views. That's a big deal!"

"We needed a strong social media presence that was also compliant. SocialCoach helped us do that."

Experience the difference.
Schedule your no-pressure SocialCoach demo today and experience the difference for yourself.