PUT YOUR SOCIAL STRATEGY ON AUTO-PILOT
GET STARTED IN A FEW EASY STEPS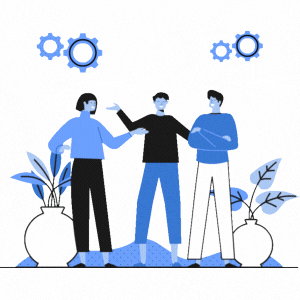 SETUP
Match with an expert from your industry who has mastered social media. Connecting your social accounts to the app, you'll be able to manage your entire online presence from one spot.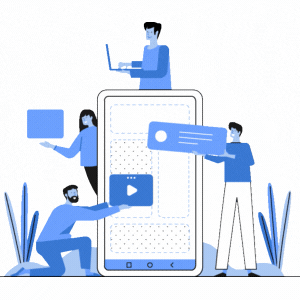 POST
Each day you'll get a push notification showing you exactly what to post. After personalizing the content, you'll post to your connected accounts with a few simple taps.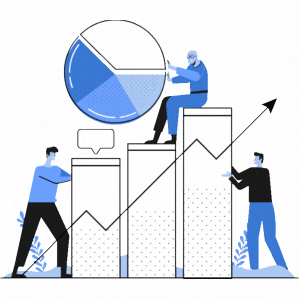 TRACK
Want to see how much success you are having from your social media posts? Your post engagement, followers, landing page click-thrus are displayed, showing you real ROI.
READY TO GET STARTED?
Fill out the form below and we'll get you matched with an expert right way!
CHECK OUT A FEW OF OUR EXPERTS
Raquel's passion is to help you bring to life a personal brand that is "true to you"! Raquel's expertise in social media and branding started with LinkedIn, where she studied other social media moguls and influencers. She believes in bringing valuable content, authenticity, and vulnerability to your social media is the key to gaining a strong following and presence.

Raquel has over 20,000 followers on LinkedIn alone and has strong followings on Instagram and Facebook as well.
Dustin is the host of the Massive Agent Podcast, and a finalist for the 2019 Inman Innovator of the Year Award, considered by many to be the Oscar's of the Real Estate industry. He's a Co-Founder of the Industry Syndicate real estate podcast network. Dustin is a keynote speaker on all things real estate marketing, social media, podcasting, and lead generation and has spoken on stage at Gary Vaynerchuk's Agent2021, Inman Connect, HousingWire, and more. Dustin is a Realtor w/ eXp Realty in Salt Lake City, Utah.
Kyle is a former youth pastor, turned roofer, turned entrepreneur and now social media expert. Kyle is also a certified speaker, teacher, coach with the John Maxwell Team. This allows Kyle to take an approach with social media, unlike anything you've seen before. He prides himself on keeping it simple so everyone in the room can benefit and his humor keeps people engaged and entertained. He puts emphasis on the power of video and being unapologetically yourself. He's also been married to his wife (Lana) for 10 years and has two incredible kids, Harrison & Everly!
For nearly 20 years, Coach Bill has produced a monthly interview series showcasing top-producing agents. During that time, he interviewed over 200 of the Country's top REALTORS, closing an average of 150 transactions annually.

Coach Bill's first book is called "White Collar Warrior – Lessons for Sales Professionals from America's Military Elite" where he draws comparisons between the best the U.S. military produces and the most effective sales professionals. "All In with Coach Bill Hart" is his podcast that showcases a wide variety people who match that description.

Coach Bill resides in Moorpark, California with his wife Toni and enjoys time with family, reading and playing golf.
Self-professed "relationship nerd", Casey has built and grown several businesses through her expert use of social media. Having spent the last decade in the mortgage and technology world, she seamlessly blends the needs of staying relevant and building relationships effortlessly through the use of LinkedIn and Instagram. Engagement is through the roof with thousands of views, comments and likes on each post she creates. Her signature brand is having fun with a purpose, and with SocialCoach will show you each day how to build strong relationships online that provide significant business value.

Casey specializes in LinkedIn and can help you maximize your time spent marketing yourself and your business.
As an Online Presence Expert & Speaker, Italina helps the Real Estate Community's Top Real Estate Agents & Mortgage Professionals upgrade their presence online through LinkedIn, Facebook, Instagram and Email Newsletters.

Italina and her team of Social Media Managers, help you gain more visibility online, driving a steady stream of clients to your business.

You should know Italina is trained as an attorney; she has a Juris Doctorate Degree and has a legal background. However, like many recovering attorneys, Italina is now practicing her passion, Online Branding & Marketing. She speaks on National stages such as Inman Connect, NAR®, and she is an Inman.com Contributor.

Since 2012, her business has been the vehicle for her personal and spiritual growth, while she creates value for each of her clients.
Video & social media savant. An expert through execution that delivers results. BombBomb top 30 video influencer, host of the leading real estate podcast on the planet, national emcee & speaker, aspiring vegan, and David Goggins wannabe.

Jeff is an expert with Instagram, Facebook, and TikTok with over 55,000 followers.
A 16-year veteran of the mortgage industry as both a top-producing mortgage banker & independent mortgage broker. Phil is the founder & host of the Mortgage Marketing Expert podcast and was recently named one of the "40 Most Influential Mortgage Professionals Under 40" by NMP Magazine. He currently serves as the VP of Development & Regional Manager for Mason-McDuffie Mortgage.

Phil is a podcast & personal brand expert with over 35,000 followers across his social channels.